This limited edition lighter commemorates the opening of Zippo Canada 65 years ago.
Zippo Canana opened in August 1949 and closed in July 2002. The Canadian plant was the only place other than Bradford, PA, where Zippo lighters were produced.
This black ice lighter is decorated with a spectacular color image with laser engraving of 65 year logo and the Zippo Canada Building.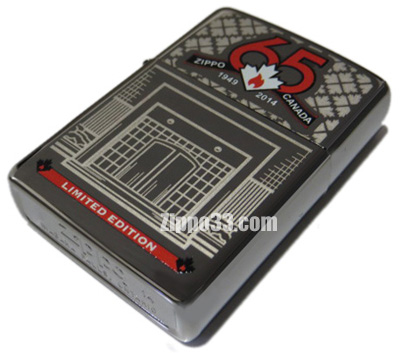 The Zippo Canada 65th Anniversary collectible is limited to only 5,000.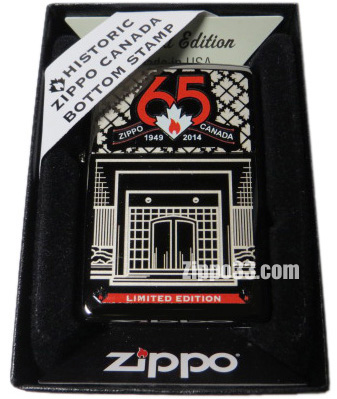 A spectacular 65 year logo crowns the entryway of the Zippo Canada building.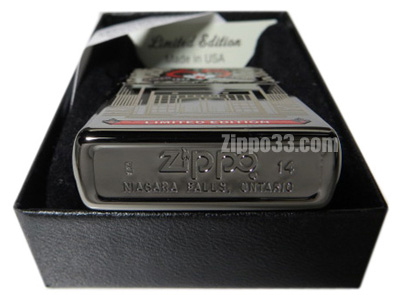 The NIAGARA FALLS, ONTARIO production die was brought out of the vault to validate this limited edition lighter with an authentic Zippo Canada bottom stamp.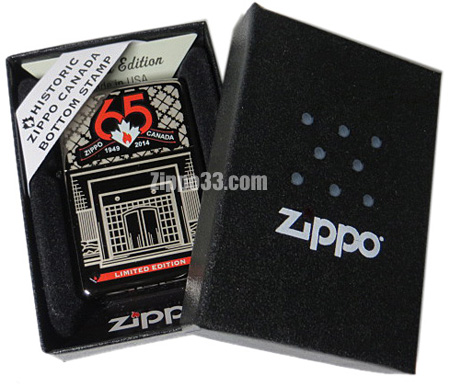 No.65000
ASIN: B00JPIQCD2
Zippo Canada 65th Anniversary Limited Edition
US$39.95