Playboy was first published in 1953. In 2013, Zippo celebrated Playboy 60th anniversary with limited edition commemorative lighters.
Since Zippo has 15-year partnership with Playboy, there have been many Playboy Zippo lighters on the market.
This high polish chrome lighter has a Playboy 60th Anniversary seal presented in double lustre and a medallion on the lid with a sparkling Swarovski crystal.
The Playboy 60th Anniversary lighter is limited to 6000 pieces. Each lighter is consecutively numbered.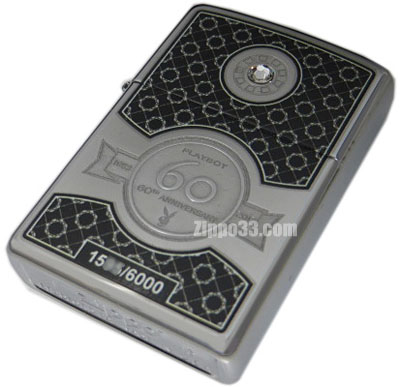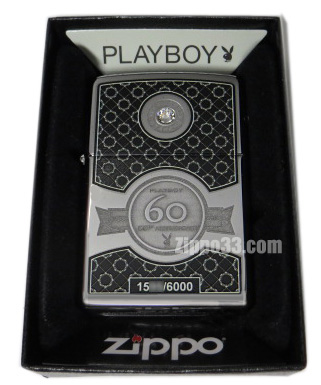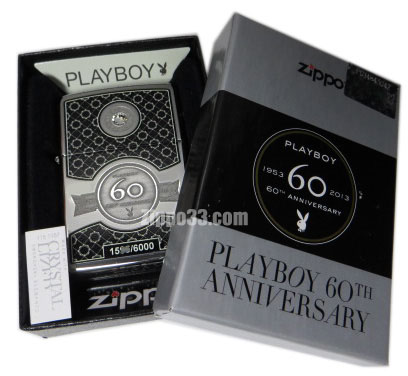 Model:28735
ASIN:B00FR6SIN8
Playboy 60th Anniversary 
US$59.95
Playboy 60th Anniversary lighters are limited, while supplies last.

You may find this Zippo lighter on: