This 1941 replica zippo lighter displays a famous fleur de lis design.
The fleur-de-lis is a stylized lily or iris which is used as a decorative symbol.
The 1941 replica zippo includes a four-barrel hinge, a hollow rivet, less rounded edges and the inside unit has fewer holes in the chimney than current models.
Modern usage of Fleur De Lis features on military badges, coats of arms for universities, logos of many Scouting organizations.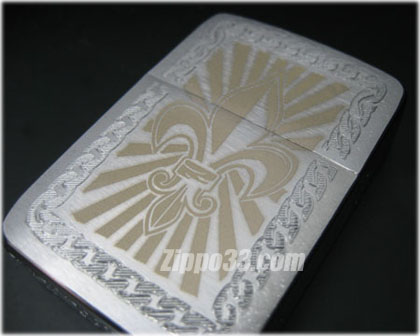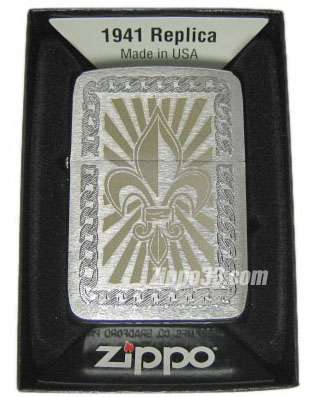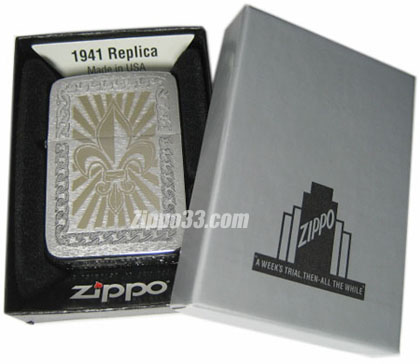 No.28325
ASIN: B0074G50IA
Fleur De Lis
(1941 Brushed Chrome)
List Price: $30.95
You may find this Zippo lighter on: